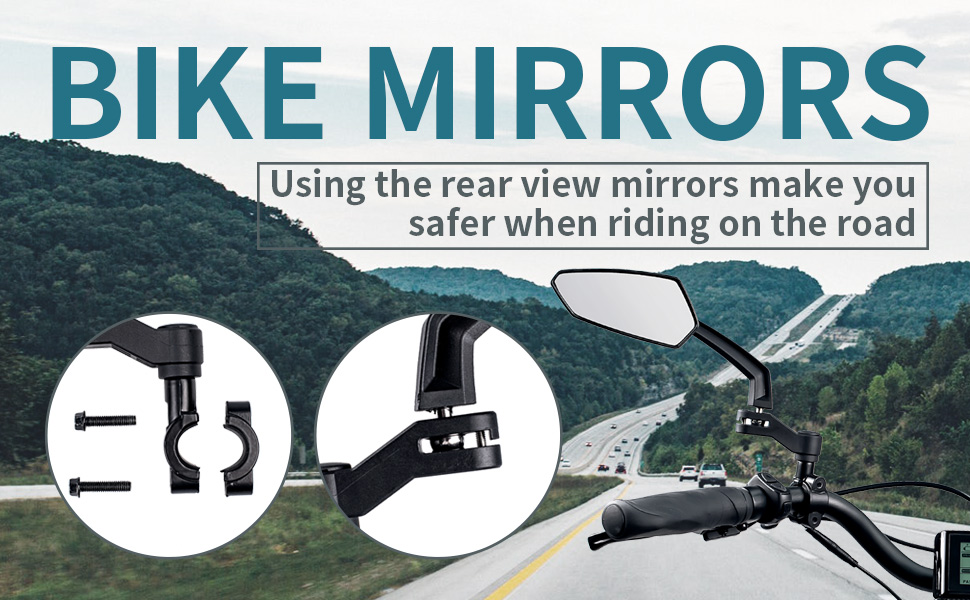 Pair 360° Rotatable Bike Rear Mirror Wide Angle Lightweight Bicycle Handlebar Mirror
The rear-view mirror of this product has been optimized and can be installed on the handlebar and designed to give you clear visuals of the road conditions behind you to help keep you safe from road accidents.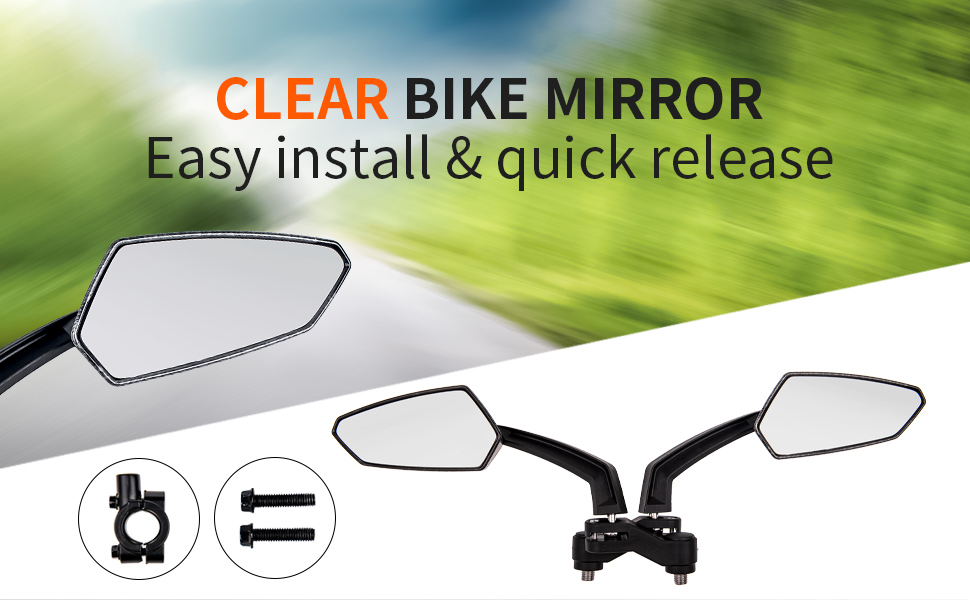 The dream mirror for your bike
This mirror is NOT made of cheap and environmentally unfriendly plastic acrylic. It is much clear and also it is a slightly convex surface so you can get a better view to see what's behind you! The HD Automotive Anti-glare Blue Lens provides 50~60% anti-glare function in a bright environment. it is also a slightly convex surface so you can get a better view to see what's behind you! It is ideal for bikers when you usually ride during the daytime and allows your eyes to feel more comfortable during the ride.

Material: Stainless Steel, Glass, Plastic



Keep Safety
With high-quality bicycle mirrors, you can improve safety in times of traffic chaos.

Easy installation
Suitable for 22mm bicycle handlebar, easy install & anti-slip, more stability.
The bendable pole design can adjust to any desired angle while won't bounce even riding on a bumpy road.
High Quality
Unbreakable clear stainless steel lens for a safe ride
High-impact durable frame ·Fully recyclable lens for a better planet ·Adjustable viewing angles



Brand Culture About Addmotor
Founded in 2011, Addmotor began with one goal in mind: making the highest-quality electric bicycles accessible for everyone. We have spent years perfecting, tweaking, and designing our electric bicycles and bike accessories to suit the diverse needs and lives of our customers. Along the way, we have gained a passionate, adventurous, and loyal community of riders who are proud to represent and be a part of our Addmotor family.