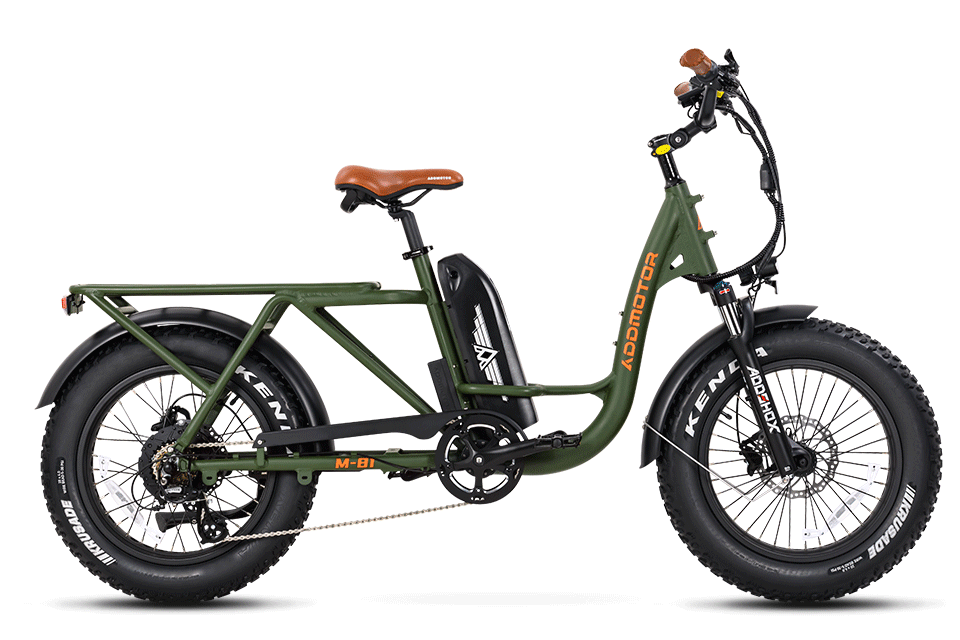 750 W
Rear Brushless Gear Motor
80+ MILES
Per Charge (Estimate)
20 AH
907PW Samsung Battery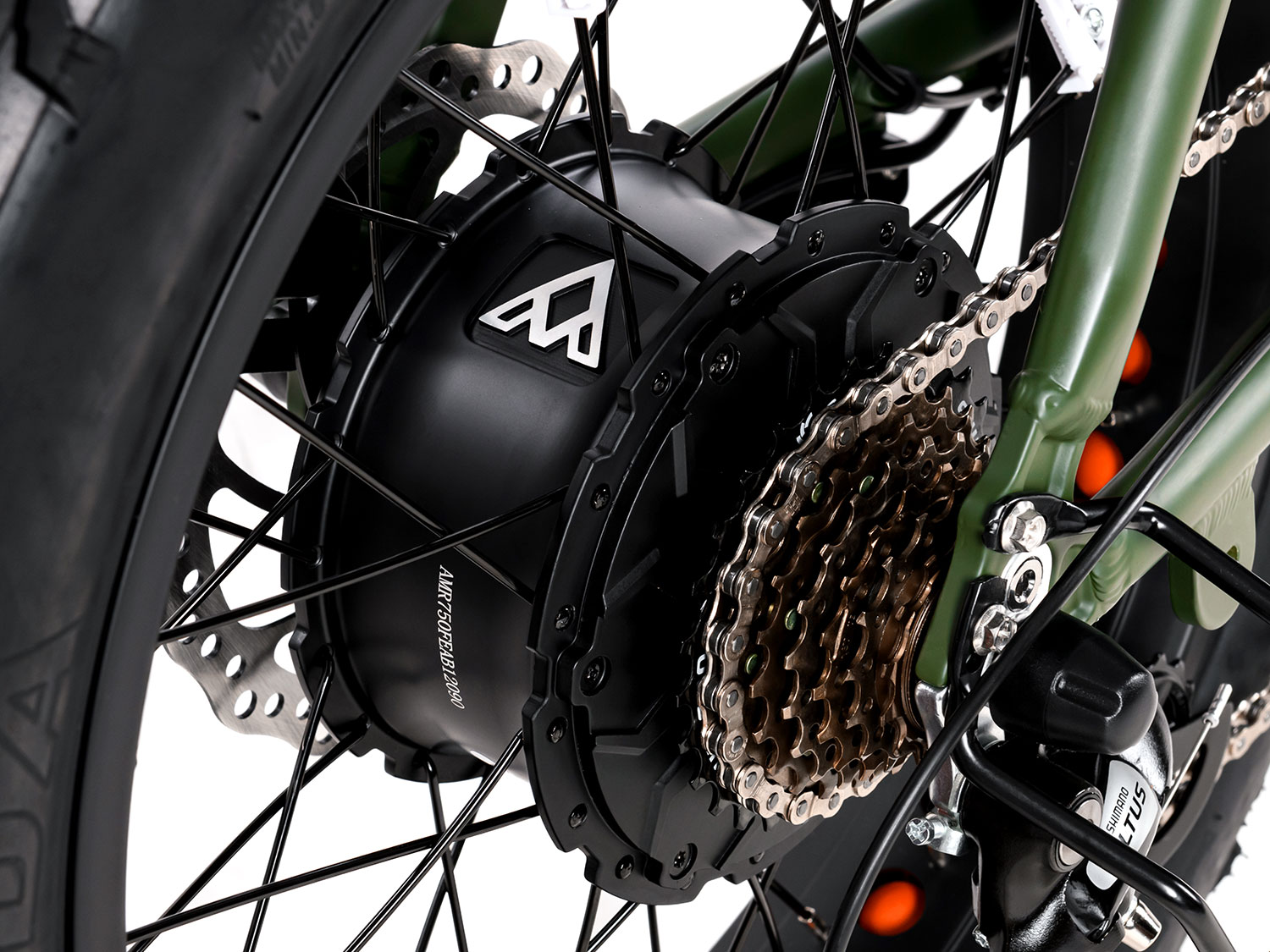 750W Rear Brushless Gear Motor
The ability to ramp up to over 907 peak watts provides power for hill climbs and faster acceleration. The newer dedicated inner ring is more heat resistant, quieter, and has better heat dissipation performance.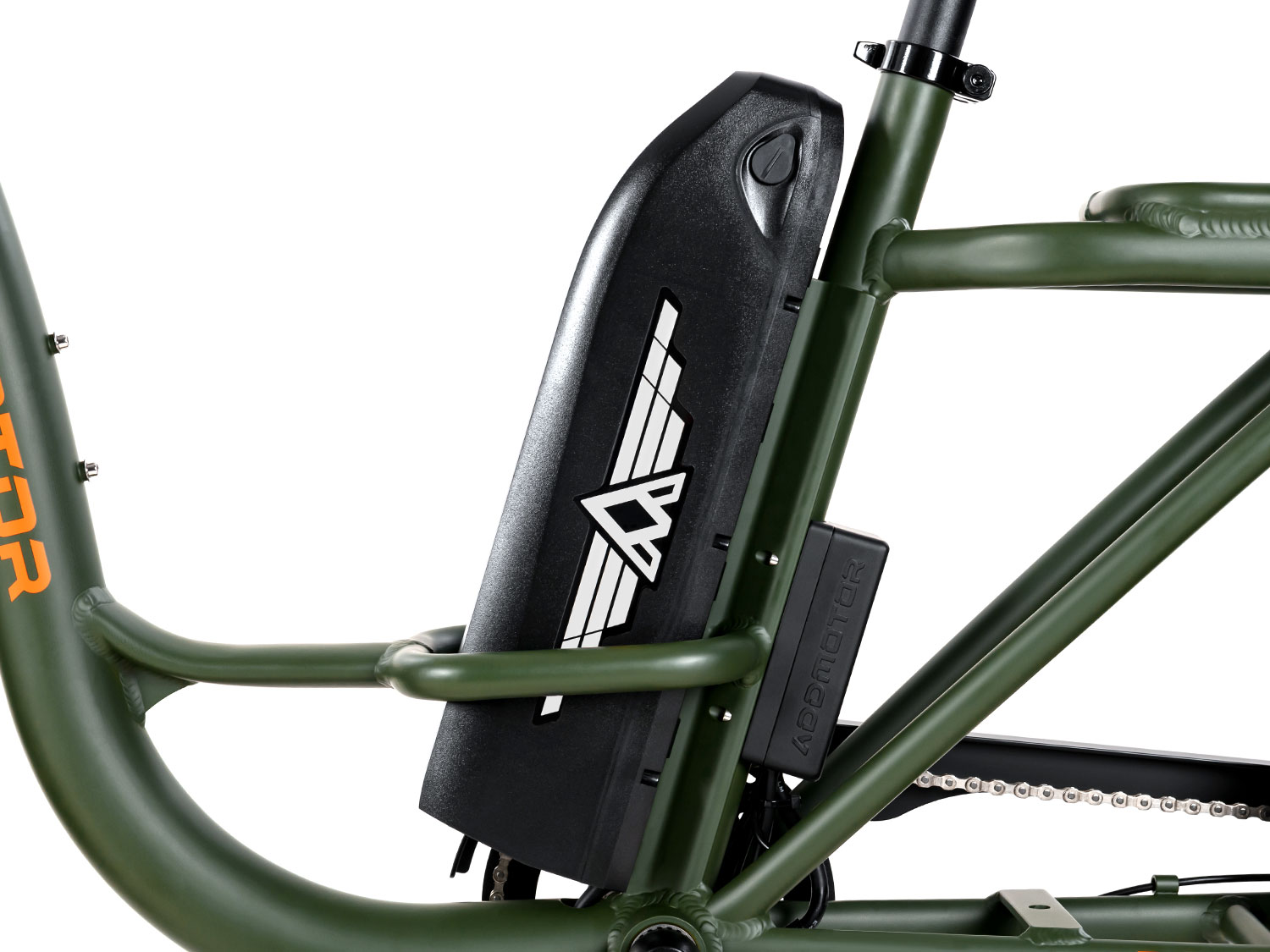 20AH EB 2.0 Samsung Battery
The bike is powered by a 48-volt system and a 20Ah (960WH) battery, with a range of up to 80 miles (PAS1). It can reach 5000mah by utilizing Samsung's most recent high-capacity 21700 battery cell combination.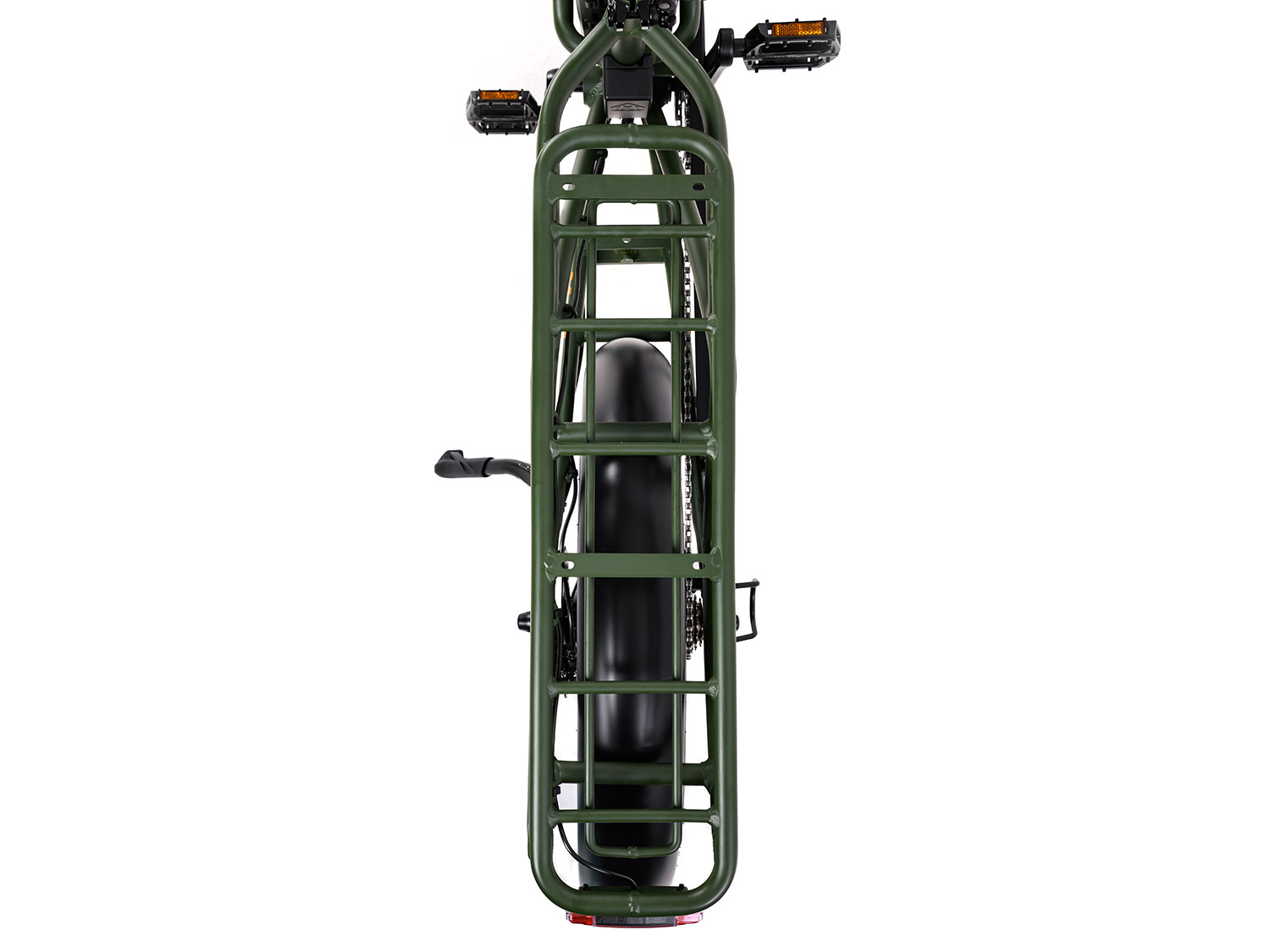 New Integrated Rear Rack Design
A modern style cargo with an integrated rear rack designed for those who enjoy outdoor movement. The best option for whether going on a voyage all across the city with your kids or spending a weekend time to relax.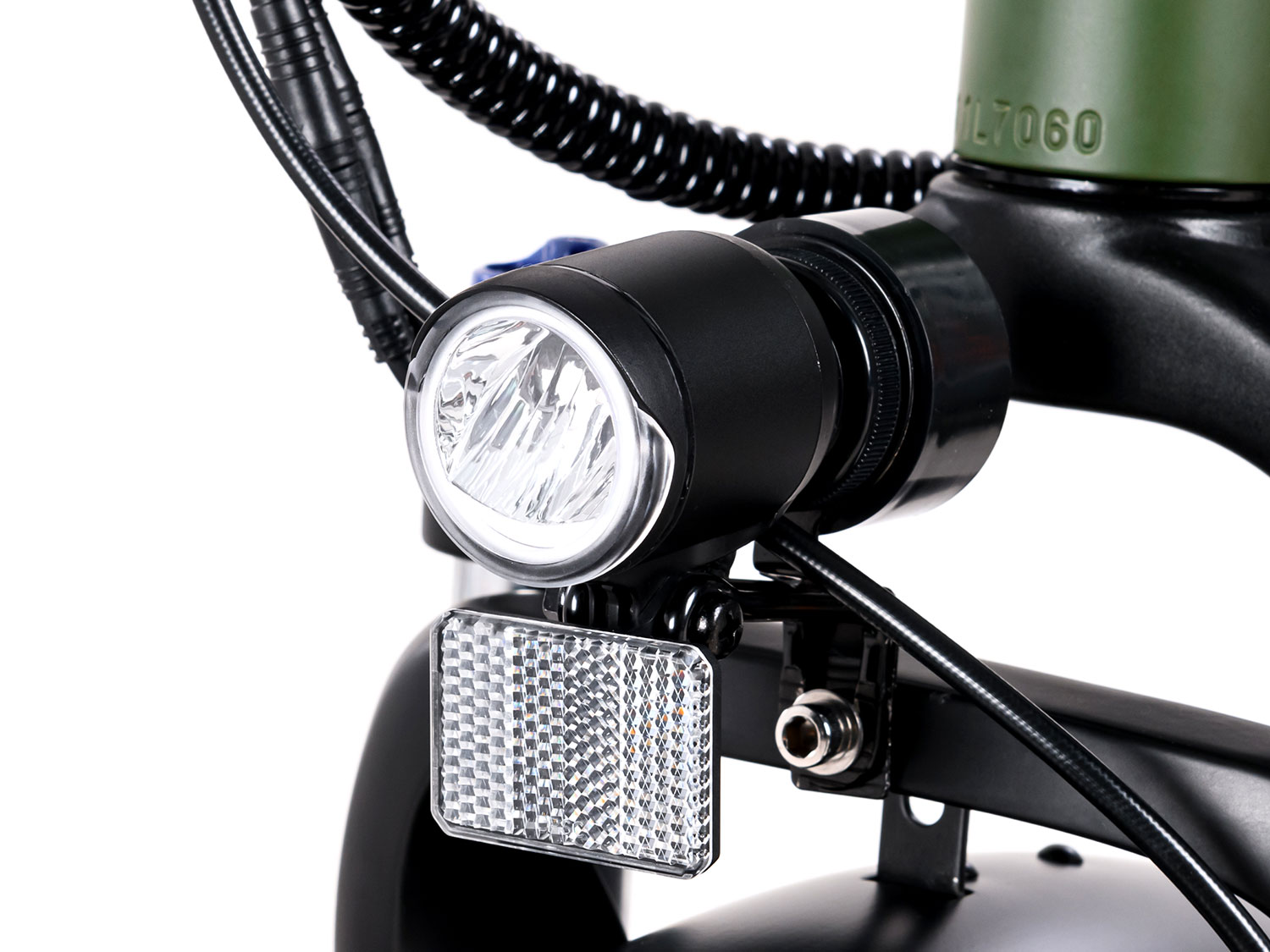 Waterproof Wide-Angle LED Headlight
The new waterproof standard IPX5 design headlight from Addmotor is powered by a MUC chip and has a brightness of 40 lumens, a visible distance of 200m, and a 180° side view.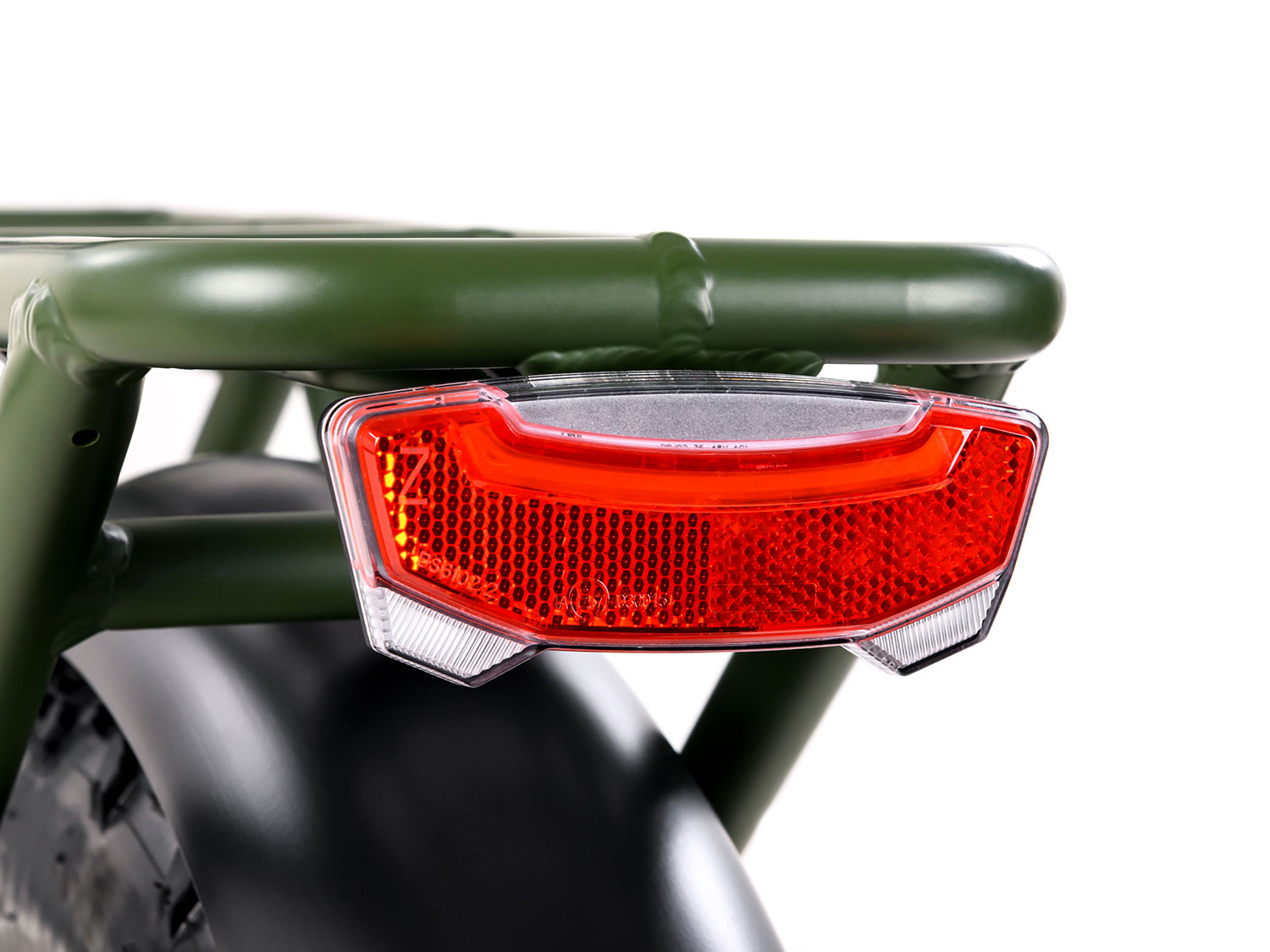 Taillight with Various Modes Combos
Equipped with the newly added button that allows the riders to use the light combo such as turning left and right signals, braking signals, light flashing and other functions to make riding safer and more convenient.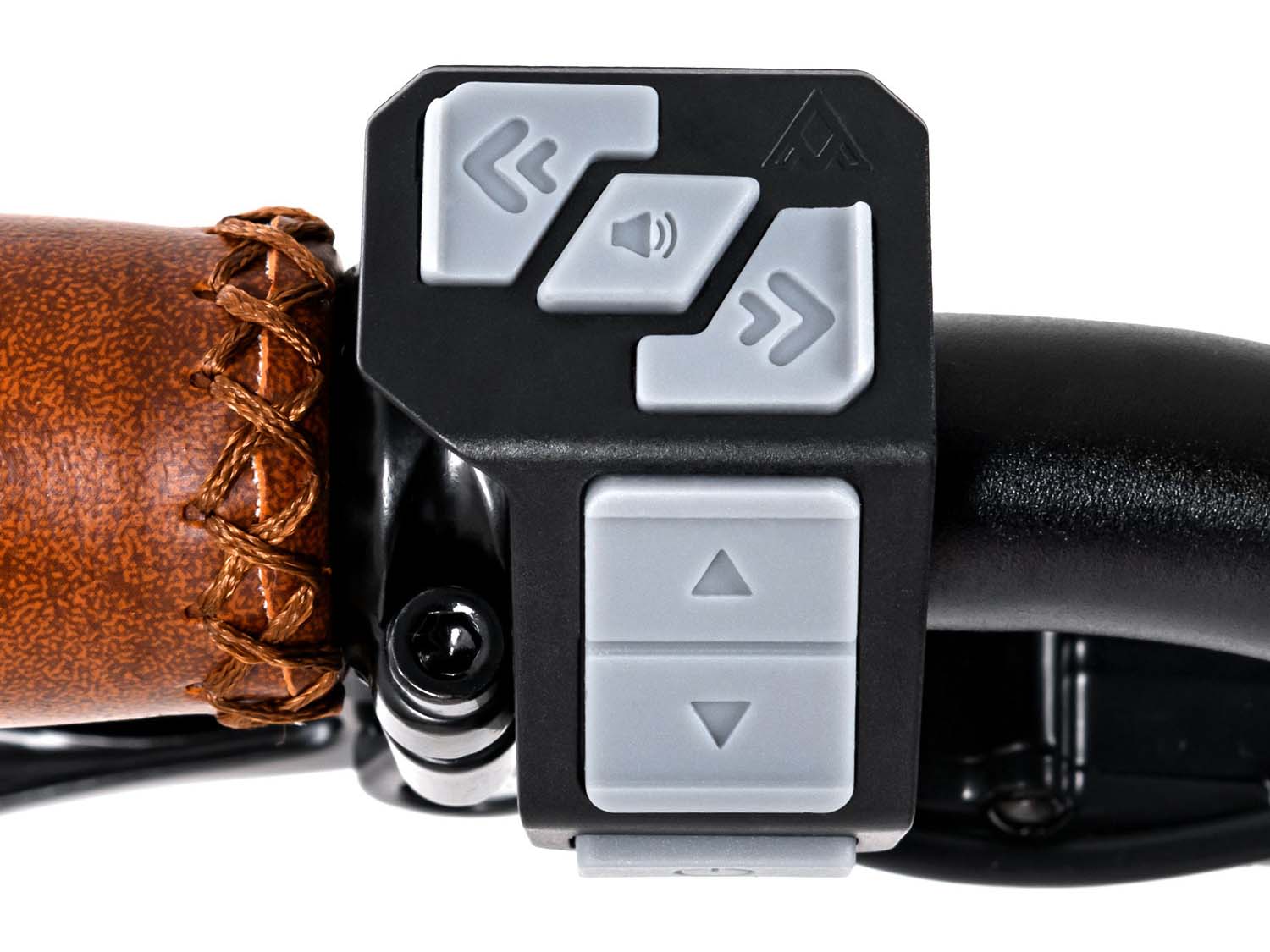 Uneven Patented New Add Button
The uneven design between the buttons allows you to distinguish each one with a single touch. You can easily switch the front and rear light modes without having to look at your screen while riding the ebike.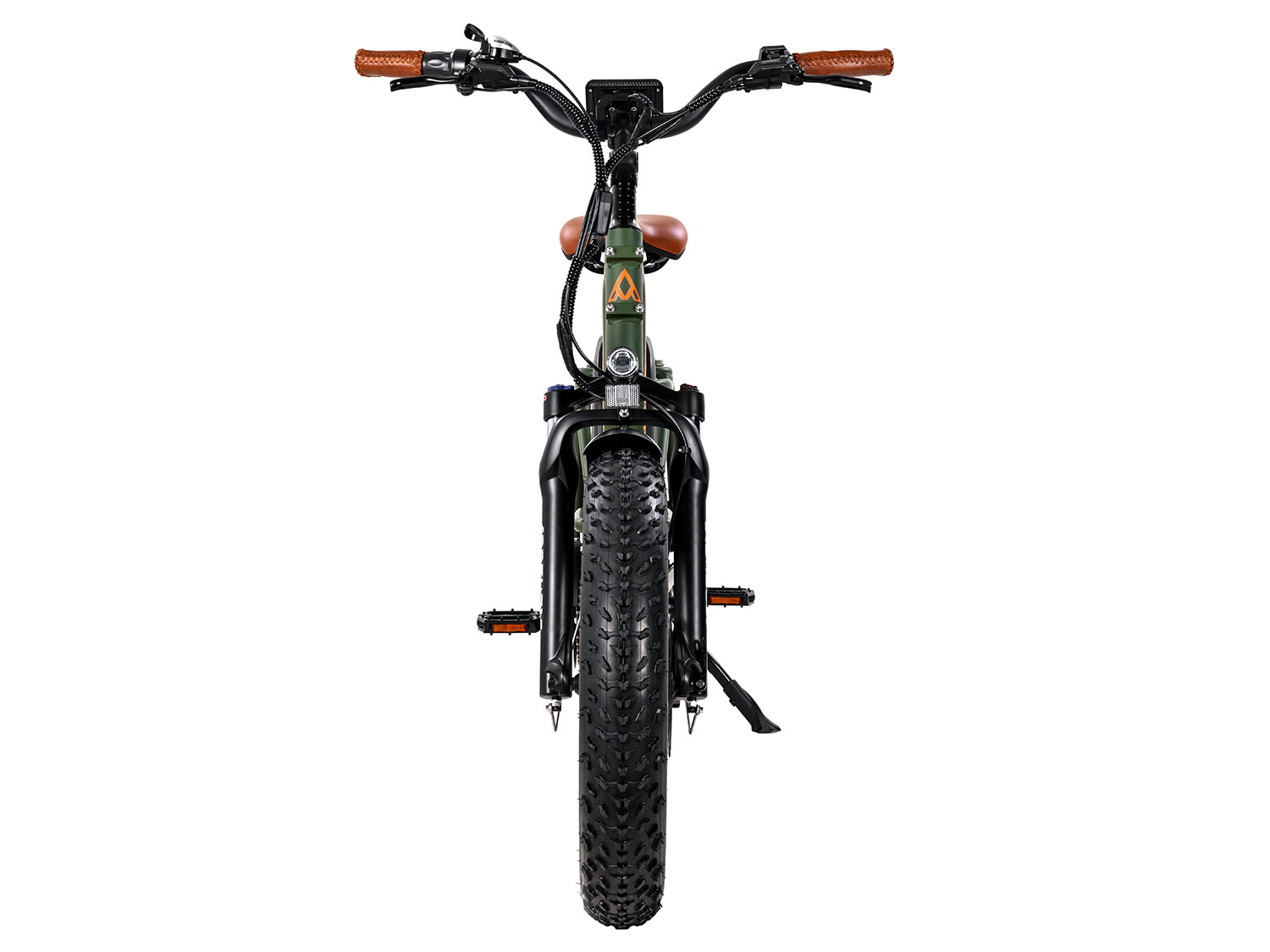 Adjustable U Style Curved Handlebar
An adjustable stem allows you to find the perfect angle for such a comfortable upright position, and you can also adjust the handlebar angle and height for a better riding position.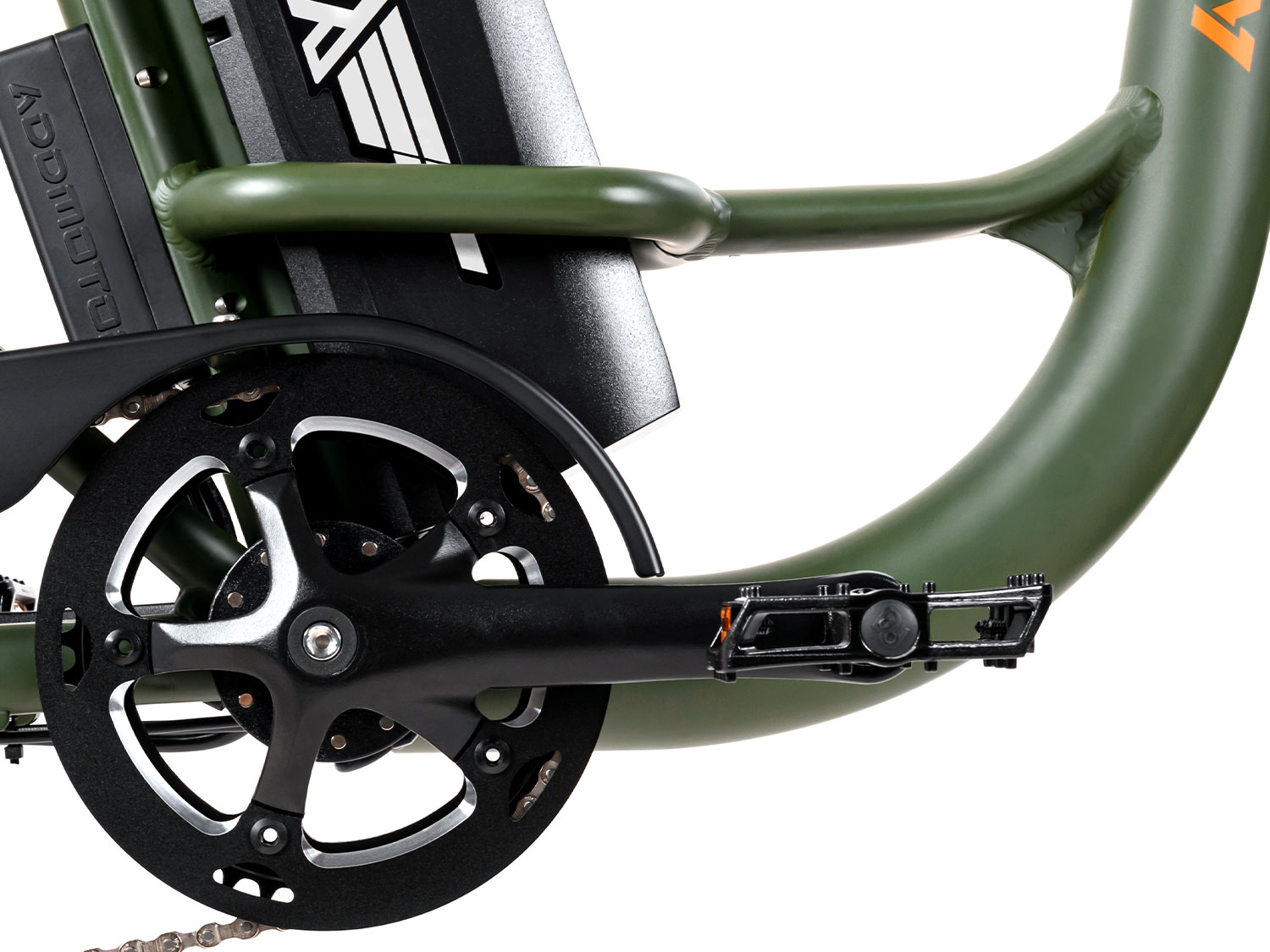 Convenient Front Foot Platform
A small front platform pedal that can be used as a moped, a grocery storage place, a footboard, or for any other purpose you want it could be. Increase the possibilities of your electric bike.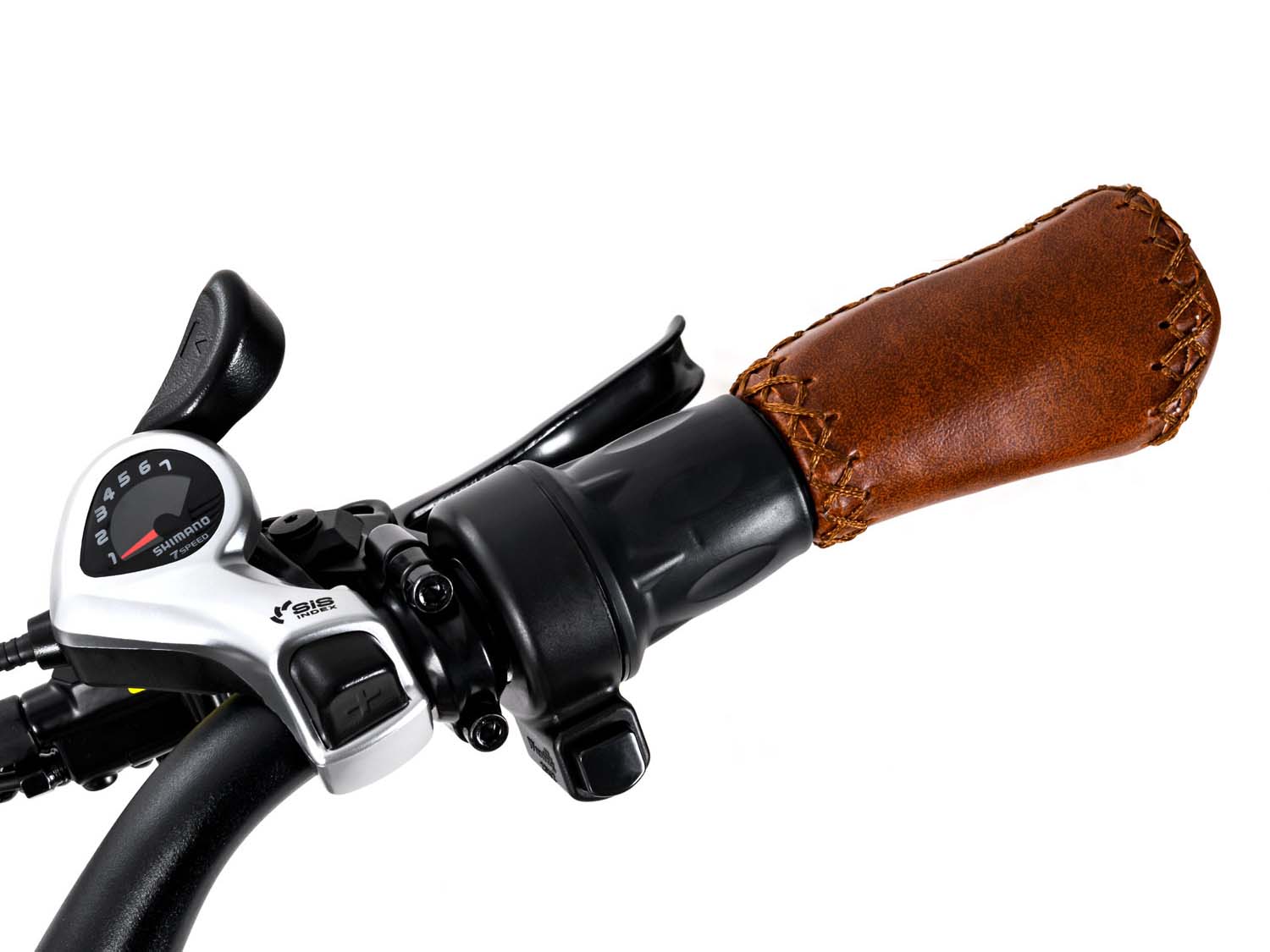 EB 2.0 Hydraulic Disc Brake
Compared with the line pipe, the friction generated by the transmission of oily objects in the oil pipe is smaller, which can more effectively reduce the loss of kinetic energy and increase the braking force.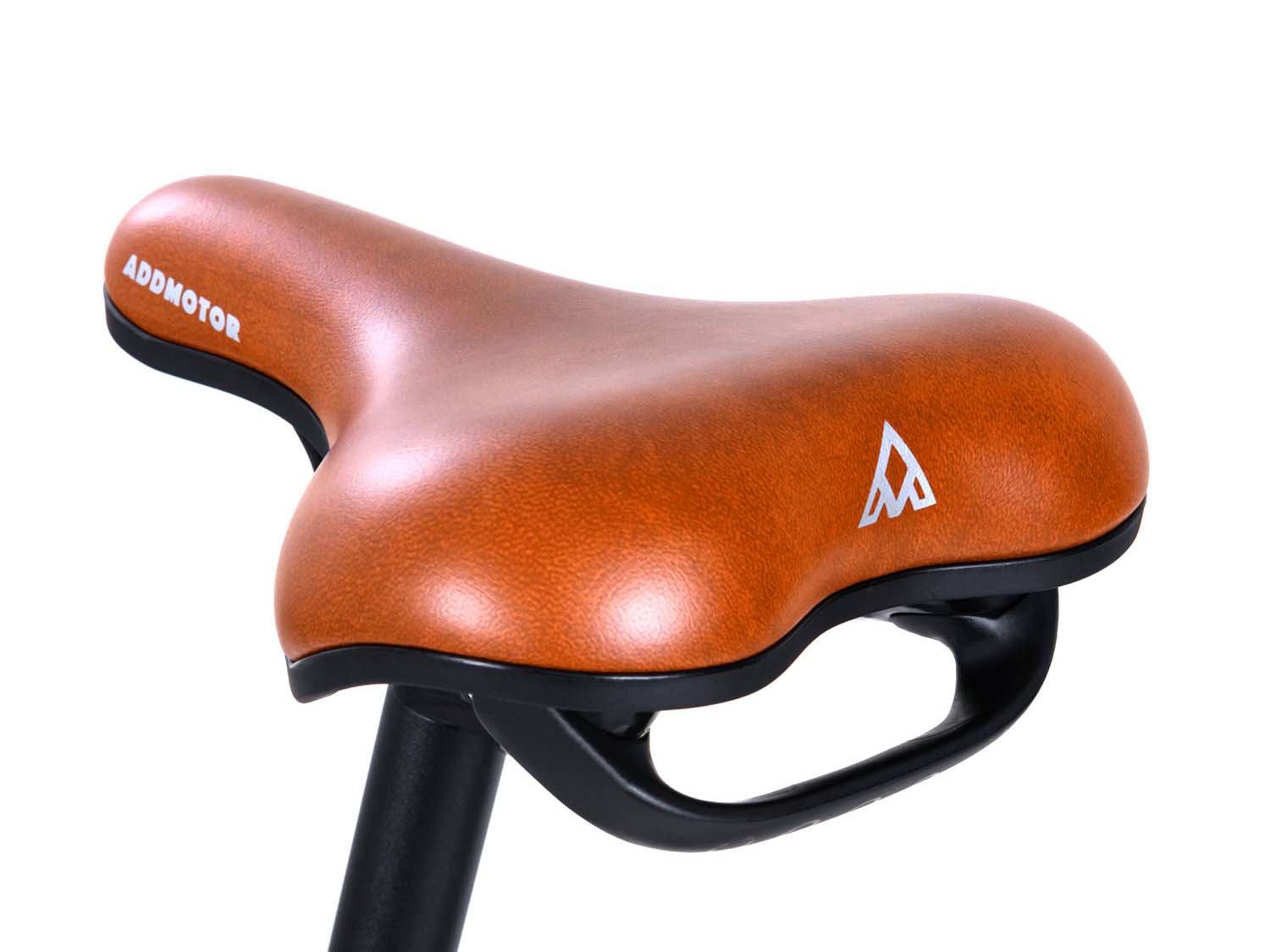 Adjustable Saddle With Back Handle
The improved saddle allows you to adjust it to maximize comfort position while riding the cargo electric bike. A small handle is also added to the saddle which can lift and move the saddle easier.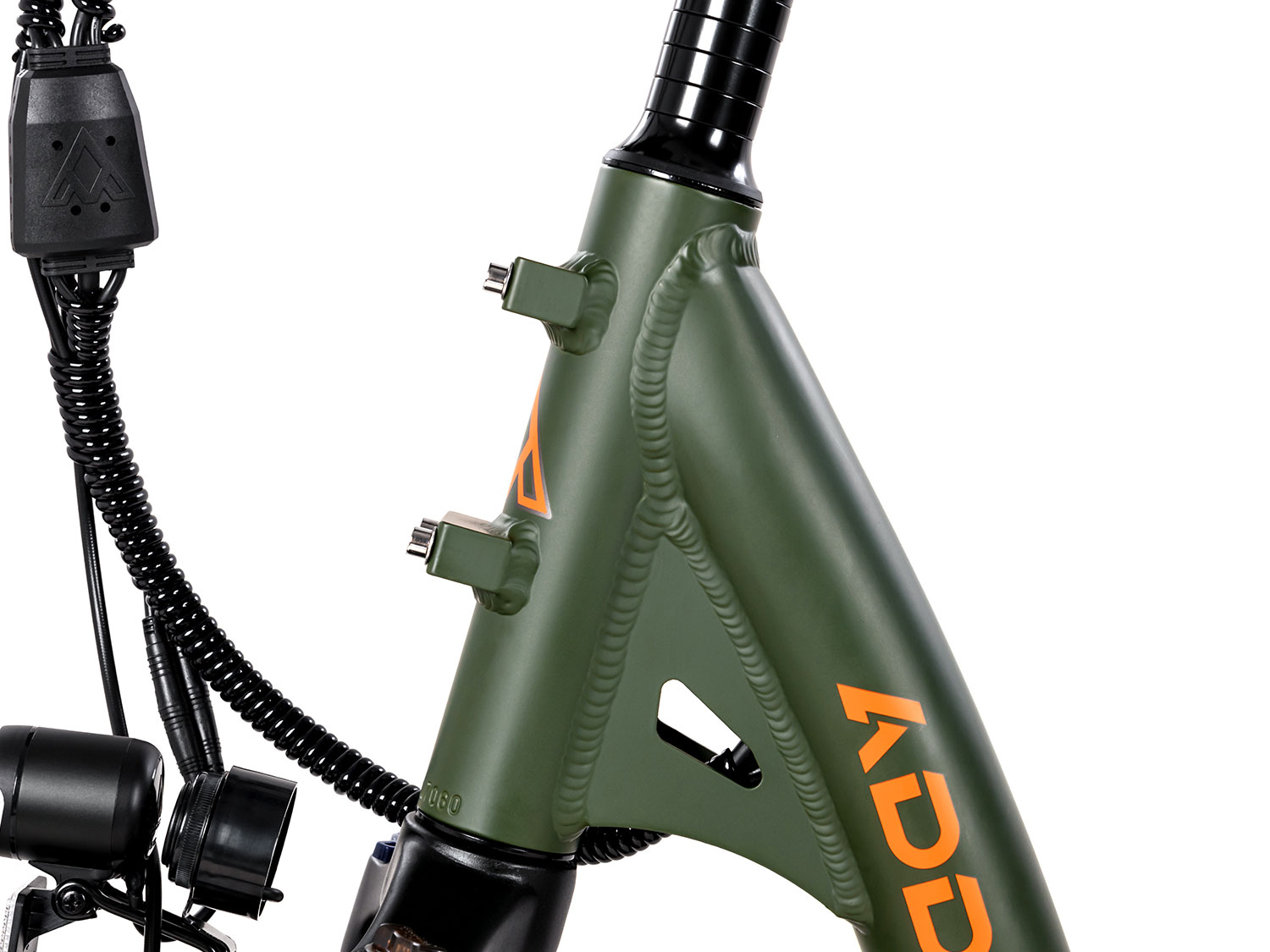 Reinforced Integrated Frame Design
The 6061 aluminum alloy reinforced heterogeneous tube integrated frame and the organized hidden internal wiring designs will make this cargo electric bike sleeker and more sturdy.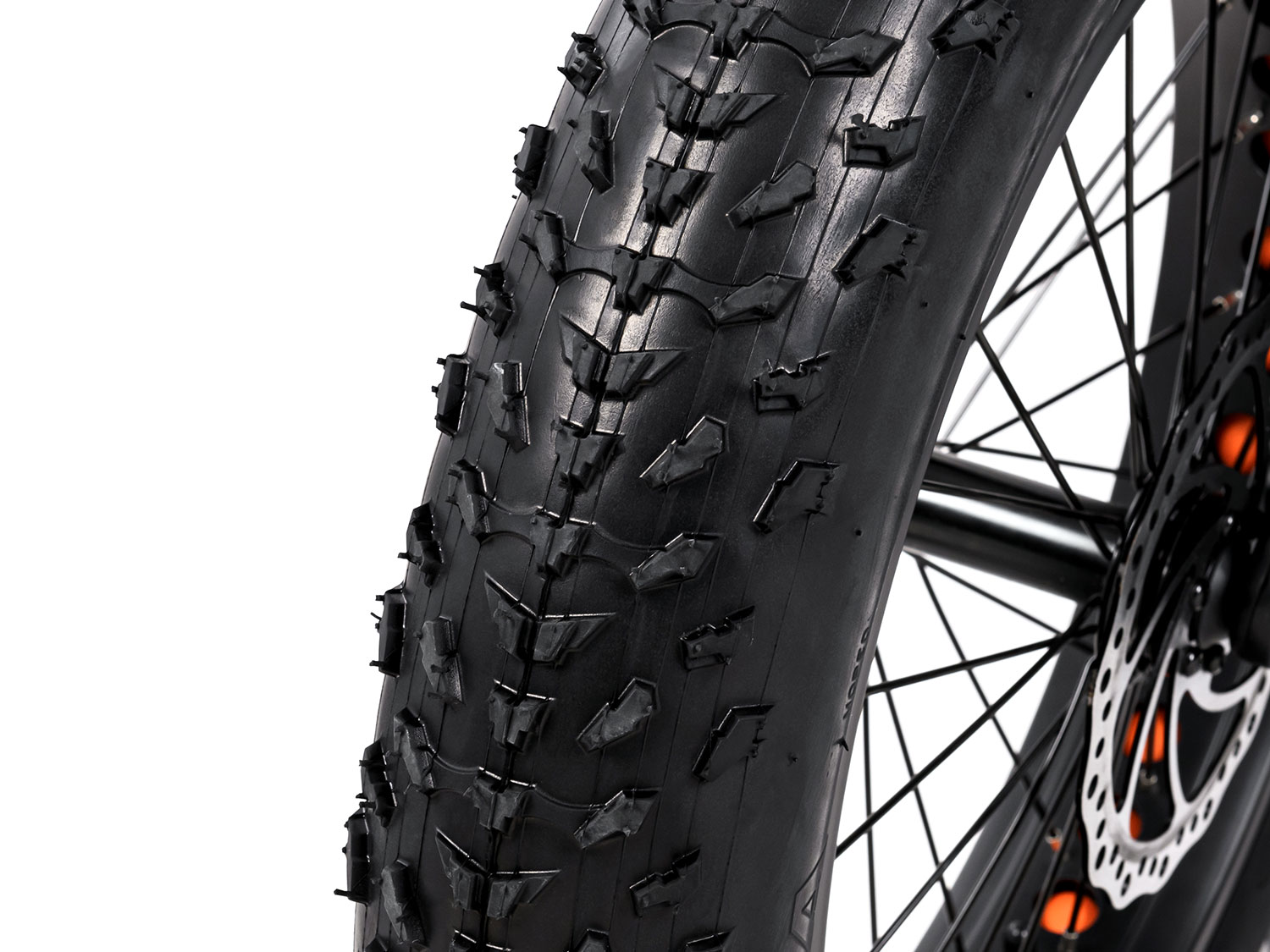 20*4.0" Reflective Strip Durable Tires
Specially newly designed large convex glue tread patterns stab-resistant tires can help you avoid a flat tire on your trip. The low-resistance tire design facilitates riding on a variety of terrains.
Technical specs
+Electronics
Motor
Addmotor 48V*750W (907Peak Watts) Rear Brushless Gear Motor.
Battery
Samsung 20AH (21700-5000mah), 8-10 Hours Fully Charged Time, Rated For 1000-1500 Cycles

Display
Addmotor EB 2.0 Multiple Function LCD Display (Increase to 7 PAS)

Controller
Addmotor EB 2.0 25A Controller, Upgraded to A Chip Type
Throttle
Variable Speed Control - 1/2 Twist Throttle With Power-Cut Switch
Headlight
Supplies a brightness of 40 lumens, a visible distance of 200m, and a 180° side view.

Taillight
UL certificate, With driving light, left and right turn signals, danger light, flashlight, brake light

Charger
48V*2.0AH 5 Pins US Standard DC Charger, 7-shaped Head Design
Pedal Assist
Intelligent 7 Levels Pedal Assist, Speed Sensor (7 PAS)
Charger Port
5 Pins With Auto Magnetic Suction Customized Snap Lock
Range
Up to 80+ Miles Per Charge with PAS 1 (Estimate Miles)



Wiring
Water-Resistant Connectors and Wiring
Harness
+Components
Frame
EB 2.0 Durable 6061 Aluminum Alloy Polygon Frame Design
Front Fork
Oil Spring Fork with 100mm of Travel
Brake
EB 2.0 Hydraulic Disc Brake, Small Friction Generated

Tires
Kenda GIGAS Puncture-resistant 20" X 4.0" Inches Durable Tires

Grips
Durable Ergonomic Design
Handlebar
Adjustable U Style Curved Handlebar, Adjust The Angle and Height

Seat Post
Aluminum, Thicken 31.8mm x 3.0
Saddle
Addmotor Exclusive Well Padded Saddle with Back Handle

Front Wheel
Quick Release
Rims
Aluminum Double Wall

Spokes
12-Gauge High-Strength Spokes
Fenders
Aluminum, Front Fender and Rear Fender Included

Horn
Included Electric Horn, 108 Maximum Decibel, 492 Foot away transmitted
Derailleur
SHIMANO 7 Speed Pedal Assist (7 PAS Per Charge)
Shifter
SHIMANO Right Thumb Shifter 7-Speed, SIS Index System
Rear Rack
Included 55lbs (25KG) Durable Integrated Rear Rack
Measurement
SIZING AND GEOMETRY
The M-81 cargo electric bike fits riders between 5'4''-5'9''and weighs under 350 lbs.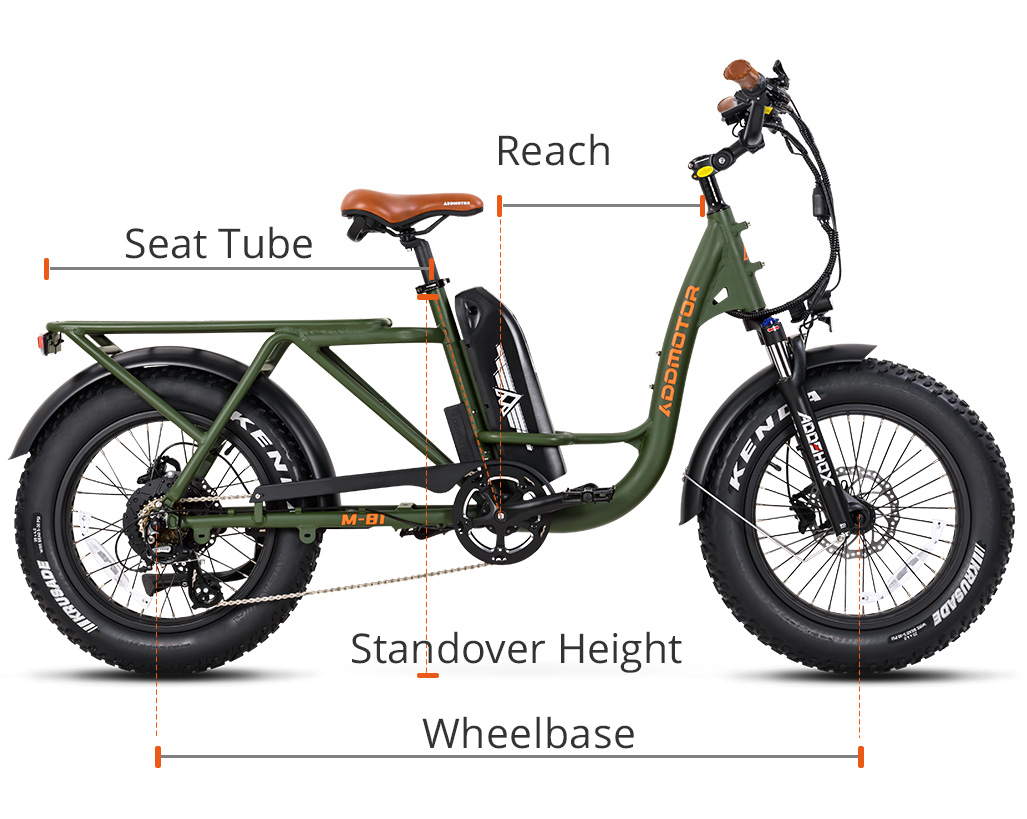 Seat Post Diameter
31.8mm
Lowest Seat to Lowest Pedal
28.3"
Well Fit
The battery case has a much thicker case of 3.0MM with the thickest part being 3.5MM (30% thicker than the previous model). It is made of materials that comply with UL certification and can protect the battery.

The newly developed and customized snap lock ensures that the battery is stably fixed on the bike body and the key can be pulled out when the lock is locked to avoid frequent contact with the rider's legs when riding.

There is an external replaceable fuse holder at the bottom of the battery case, allowing you to replace the fuse if needed (In previous versions, you may have had to disassemble the entire battery case to replace the fuse).

With a reinforced and thickened battery case mounting rail seat made of high-strength materials, there are up to 8 extended card and lock card slots. The guide rails are designed with dual parallel mounting holes to ensure balance and stability when installed on the bike frame. This can help avoid left and right swaying that may be caused by the single row on the previous version.