THE BEST CARGO BIKE TRAILER
Ideal for Shopping or Carrying Heavy Items
Item Weight
- 30lbs |
Large Capacity
- 150lbs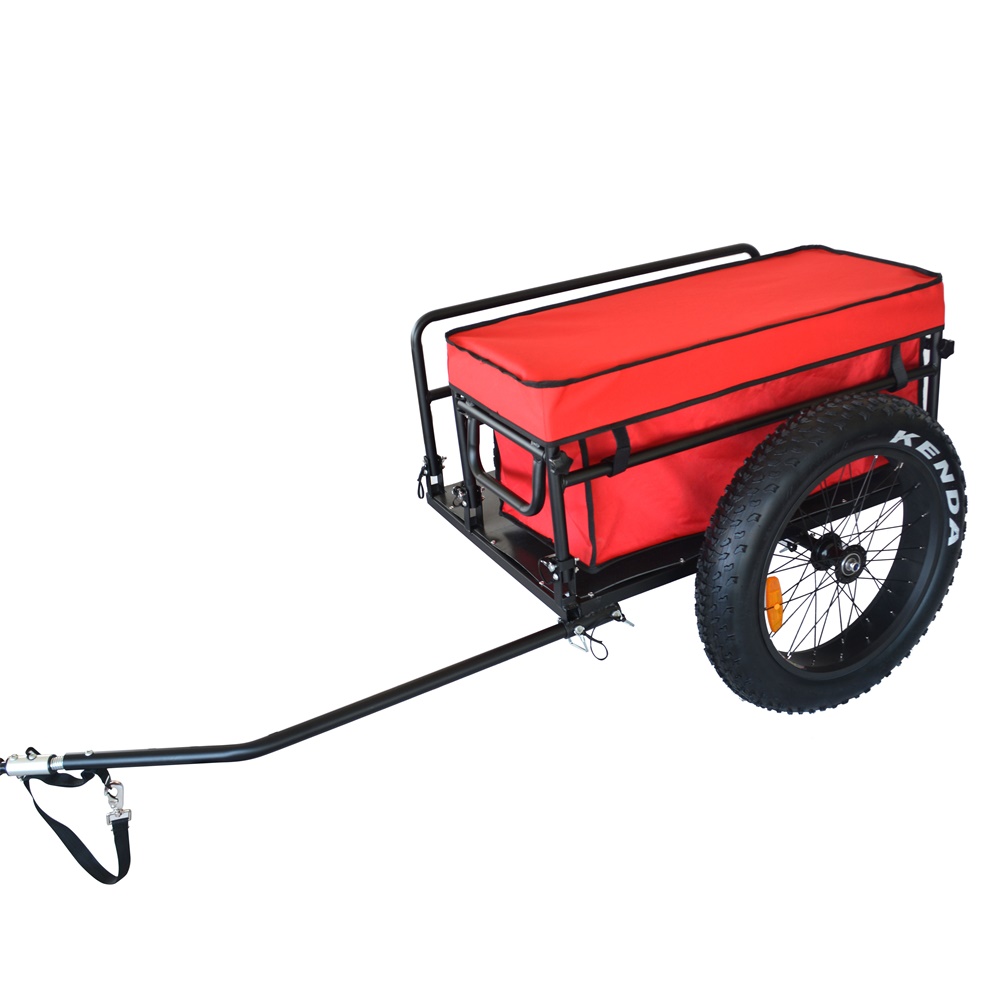 Ease Of Use
This trailer is a perfect match for our all MOTAN fat bikes. It can quickly
attach to the rear post in seconds. The whole process of assembly or
disassembly is simple and easy.
Comes With A Waterproof Bag
The high-quality bag can hold lots of things and is waterproof,
which helps prevent the items inside from being damaged.
Sturdy Wheels & Kenda Fat Tires
The sturdy wheels ensure the largest carrying
capacity in its class. On top of that, equipped
with Kenda fat tires (20'' x 4.0''), this trailer
could be stable on uneven roads.