Description

Free Shipping

Payment Methods
Compatibility:
Apply to MOTAN M-140P7, M-140R7, M-150P7, M-150R7, M-330P7, M-350P7, M-5500

· Suspension with 30mm travel
· Seatpost quick release 30cm
· With quick-release to flip up the saddle
· 28.6mm x 300mm

NOTE: The seat height will increase 1.5'' after replacing an ordinary seat post.
Package Included:
1 x Seatpost
Please note this seatpost diameter is 28.6mm. Before purchase, please check the current seatpost diameter. The diameter is marked on the seatpost.
Should you have any questions, please do not hesitate to

contact us

.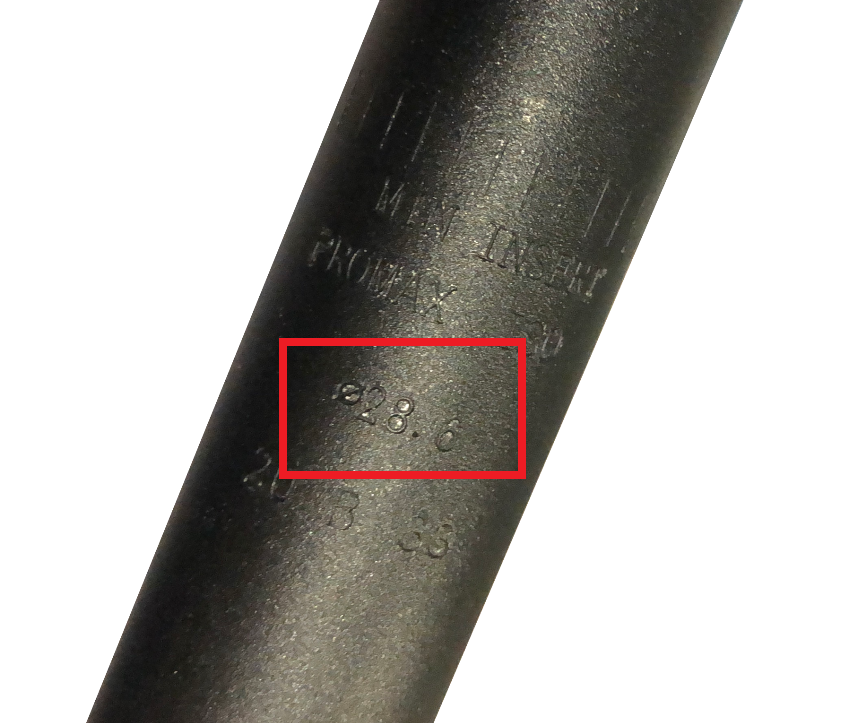 FREE SHIPPING to all 48 Contiguous States


Processing Time
Your in-stock order will be shipped out from our warehouse within 1 to 2 business days after we received your confirmation email. Also order placed on the weekend, holiday or order received and confirmed after 1 pm on weekdays will be processed the next working day.

Transit Time
Once the item been shipped, you will receive the tracking number immediately to the email provided to us during checkout. You also have an option to check the updated info in your Addmotor account. Delivery times will vary depending on how far the destination is from our El Monte warehouse.

The map below is the typical 48 Contiguous States in USA transit time in working days, use it to get an estimated delivery time for your area.


Are you living in Hawaii or Canada? No worries, even we can't get you the Free Shipping but we promised we will not charge you any penny more than the shipping carriers quote us. Please send us an email and we will be very happy to get you a quote to your shipping address.

Who Shipped My Products?
We ship via UPS and FedEx ground for most electric bicycles, USPS for small parts and accessories(signature not required), and Road Runner and Estes Express freight for mopeds and tricycles. We order signature required delivery on every bike order over $300. You will need to have someone over the age of 18 present at the time of delivery to sign for the order.


Backorders:

From time to time, a product may run out of stock at our warehouse and the website wasn't updated when you placed your order. In that case, we will send you an email right after you place your order informing you of the backorder, what the expected time for arrival is, and what substitutes are available in case you are interested in getting a bike sooner.
The expected arrival time may change due to unforeseen circumstances like a shipment getting held up at the port upon arrival or the factory missing a certain part needed to complete the manufacturing process.
If the arrival time changes on your order, you can let us know whether you would like to keep the order, substitute for a different electric bicycle, or cancel the order altogether.
Once back orders arrive, we will be informing you by email with your estimated ship date and you will receive an email with tracking information within 1-3 business days.
Paying with Paypal
We accept Paypal payment. Fast, easy and secure payments worldwide – with PayPal! Paypal is a leading online payment provider that offers fast, easy and secure payment solutions worldwide. Paypal provides a cost-effective online payment solution for every merchant, irrespective of their size or sales volume. PayPal enables virtually anyone with an email address to send and receive money in real-time and without sharing sensitive financial details.

Paying with Paypal Credit

Your reusable credit line gives you 6 months of promotional financing on every purchase of $99 or more. 【Details】That means every time you use your PayPal Credit account you get the buying power to shop now and the flexibility to pay over time.

Advantages of using Paypal:
1. Founded in December 1998, PayPal is a leading global online payment company.
2. PayPal has 75 million active registered accounts* (193 million total accounts) and is available in 190 markets. * Active accounts are those that have had activity in the past 12 months.
3. PayPal supports payments in 19 currencies including U.S. Dollars, Canadian Dollars, Australian Dollars, Euros, Pounds Sterling, Japanese Yen, Chinese RMB, Czech Koruna, Danish Krone, Hong Kong Dollar, Hungarian Forint, New Zealand Dollar, Norwegian Krone, Polish Zloty, Singapore Dollar, Swedish Krona, Swiss Franc, Mexican Peso and Israeli Shekel.
4. PayPal has local Web sites in 18 markets including Australia, Austria, Belgium, Canada, China, France, Germany, Hong Kong, Italy, Spain, Ireland, Mexico, the Netherlands, Singapore, Switzerland, Poland, the United States, and the United Kingdom.


Financing with Affirm
We have partnered with Affirm to give you a simple way to complete your purchase without hidden fees.
Financing with Affirm is quick and easy giving you a simple way to complete your purchase, allowing you to spend more time riding and less time worrying. There is no interest or hidden fees, the total you see at checkout is always what you will actually pay. With financing as low as 0% for 3 or 6-month option and additional terms up to 18 months. Choose the payment plan that works best for you.
1. For orders less than $1500, you will be offered term lengths of 3, 6 or 12 months for financing, 0% ARP on 3.
2. For orders more than $1500, you will be offered term lengths of 6, 12 or 18 months for financing, 0% ARP on 6.
See https://www.affirm.com/faqs for details.
Credit and Debit
We currently accept a variety of credit/debit cards including Visa, MasterCard, and American Express payment from most locations worldwide. It's easy to use a credit/debit card to pay for your Addmotor purchase. Paying by credit card or debit card is safe, easy and convenient.
Warm Tips:
All the payment methods above are responsible for any local handling fees and Intermediary bank handling fees. Therefore, customers should confirm your total payment amounts with your local bank. If we have received your payment, we will send you an e-mail to confirm. So after you pay successfully, don't forget to check your email. And we welcome all your kindly and constructive suggestions about payment methods. Addmotor hopes you can enjoy your shopping experience.