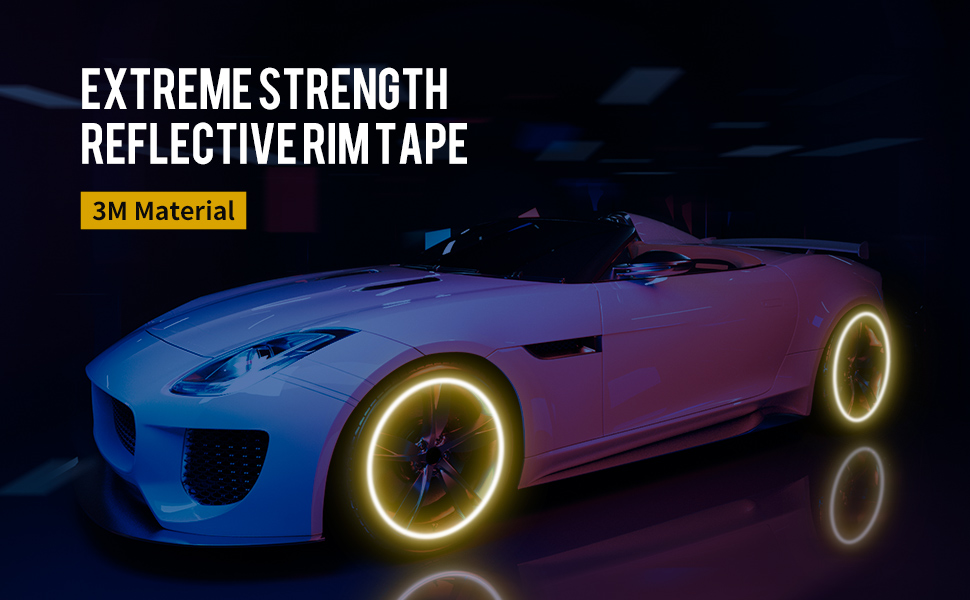 Widely Compatible
Addmotor reflective stickers are specially designed for the 20"/26" wheel rims. However, they can be used on any smooth surface such as your helmets, motorbike, saddlebags, bicycle, baby scooters, buggy, and plenty more.
Strong Reflection
This reflective rim tape not only lets your bike stand out in style but helps make your journey safer when traveling at night. It provides more brightness and visibility with the highest optical efficiency by reflecting more light on drivers.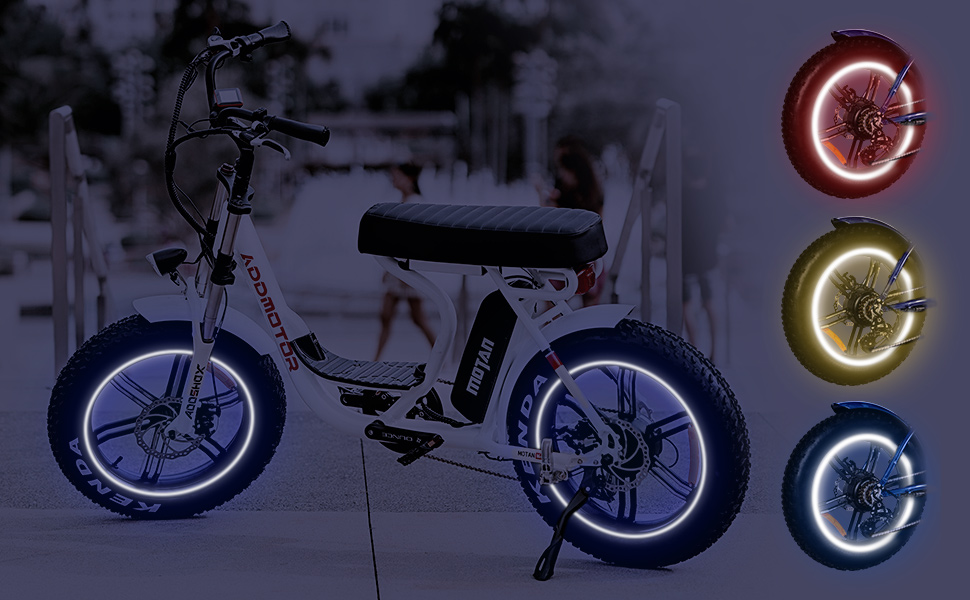 Premium Material
Made from 3M reflective material, our stickers do well in waterproofness and retro-reflection. They also feature strong adhesive and UV & solvent resistance, ensuring durability.

Easy application
No applicator is required. No need to remove your wheels. Just like using stickers, you can easily attach the reflective stickers to any place you wish. Each strip is 0.8x16cm (20") and 1.1x22.8cm (26") respectively. It is long enough for you to DIY your rims.
Different Color / Size / Type for Your Choice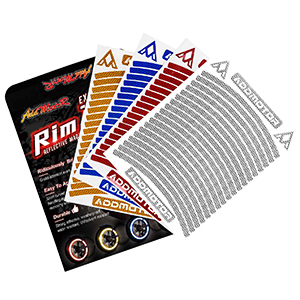 26 Inches, 4 Colors, 2 Pieces
Suitable for pasting reflective stickers in large areas.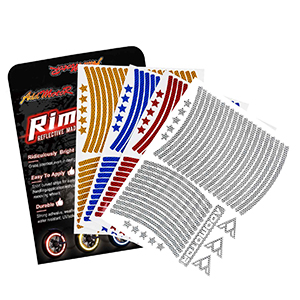 20 Inches, 4 Colors, 1 Piece
Patterns are more diverse and suitable for small areas.