Features:

* Brand new CY bike inner tubes.
* High-Quality Latex Provide Extra Comfort: With thick natural rubber made from premium, 100% Latex, odor-free rubbers. Will absorbs shocks from bumps and hollows.
* Fits for many electric bikes, fat-tire bikes, mobility scooters, electric scooters, gas scooters and other applications with the same tire size.
* MORE DURABLE: high-quality rubber compound, Better airtightness, and a longer-lasting tube.
* Safety First: Original Quality Low Lead Inner Tube Designed For Heavy Duty Products.
* 20 x 4.0''

Specification:

Valve Type: Schrader Valve (Standard)
Tube Compound: Latex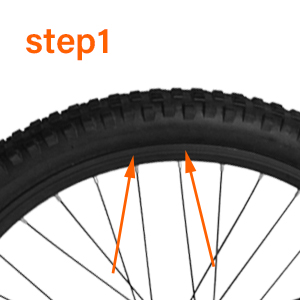 Tube Size
First and foremost, you want to make sure the tube fits your tire. To determine the size you need to check the side wall markings on your tire where you'll see two numbers separated by an 'X'. The first number refers to the tire's diameter. The second number refers to the tire width. Select the tube that has the exact same diameter as your tire. Your tire width should fall into the range of widths listed on the tube packaging.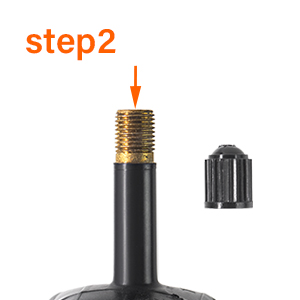 Valve Type
Standard (also called Schrader) valves are the most common valve type for bicycles. This short, sturdy valve is also used on car tires and other inflatables.
Presta valves are typically found on performance roads and mountain bikes. They have built-in valve locks which you twist to open before inflating.
An easy way to remember is: 'S' is for Standard (Schrader, Short, Sturdy) and 'P' is for Presta (Performance, Premium).
All inflatable tubes are subject to deflation from miss-installation and certain hazards.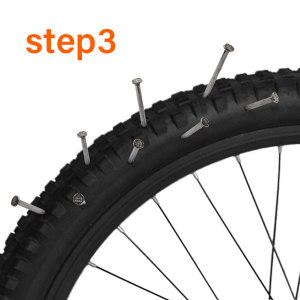 Important note Before changing the tube: Pls check whether have some stones or sharp things that may break the tube that stay in your tire if have Pls clean it. When changing your bicycle inner tube ALWAYS be sure to add just a little air to the tube before installing. This gives it form so it doesn't get twisted or bunch up which may cause a pinch flat. Once the new tube is installed and BEFORE fully inflating only add a few PSI to further form the tube. Inspect for an even bead of the tire to the rim on both sides.