Compare Models

Compare Electric Bikes

What's the difference between the p7 and r7 folding e-bike?
The main distinction between these two models is the color and wheel style.

P7 comes with spokes wheels. The spokes wheels are connected by 36 steel wires, durable and still popular. Spoke wheels can bend and flex to a certain degree letting you tackle the rougher terrain. After running for a period of time, the spokes may be loosened and require some adjustment.

R7 comes with aluminum alloy integrated wheels. It becomes common for an e-bike to use aluminum alloy integrated wheels. Unlike spokes wheels, aluminum alloy integrated wheels are tougher, can handle higher speeds and higher amounts of horsepower and torque with relative ease, and performance is more stable. Simple lines make the whole bike look more beautiful and stylish.



City & Folding E-Bike Comparison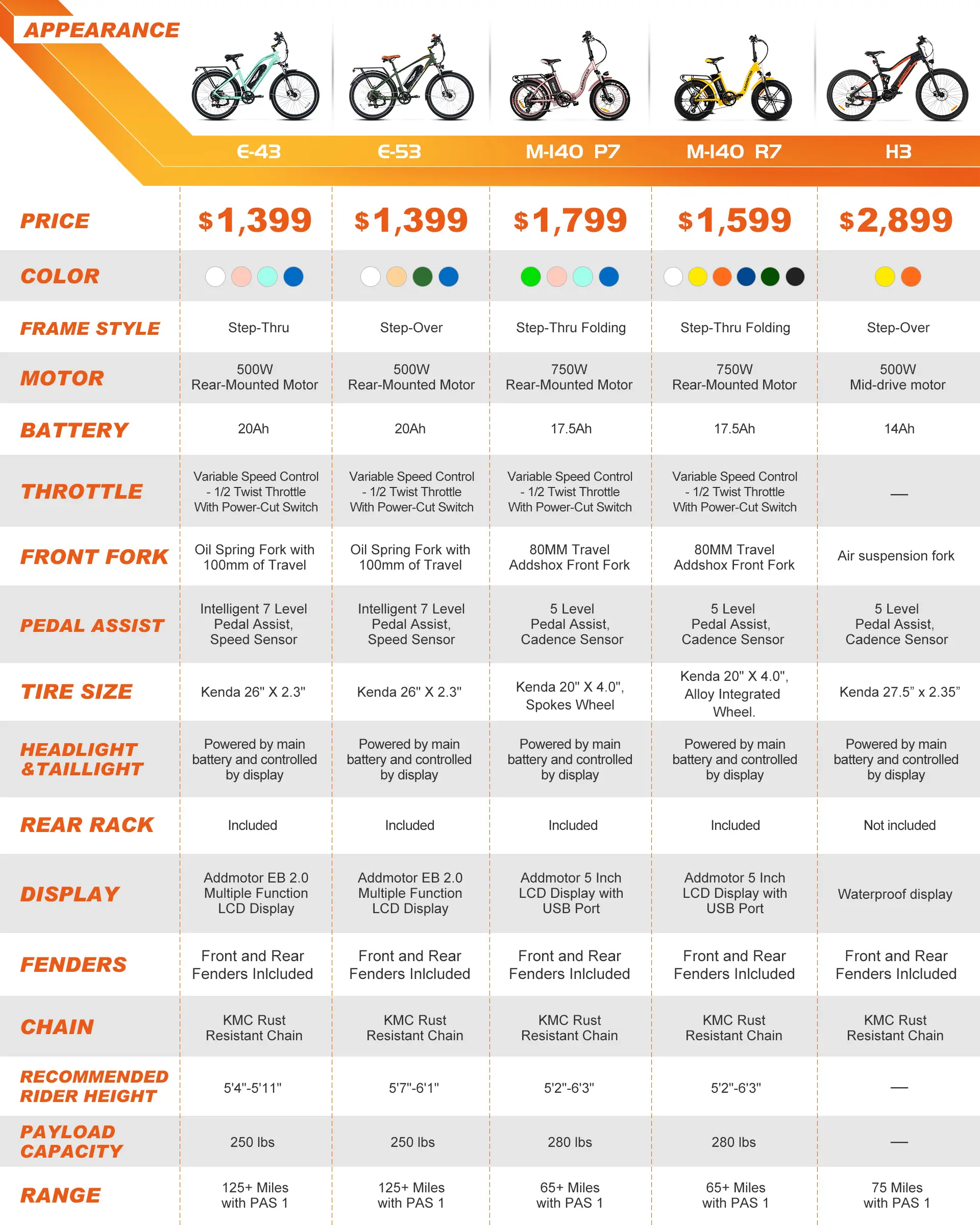 E-Trike Comparison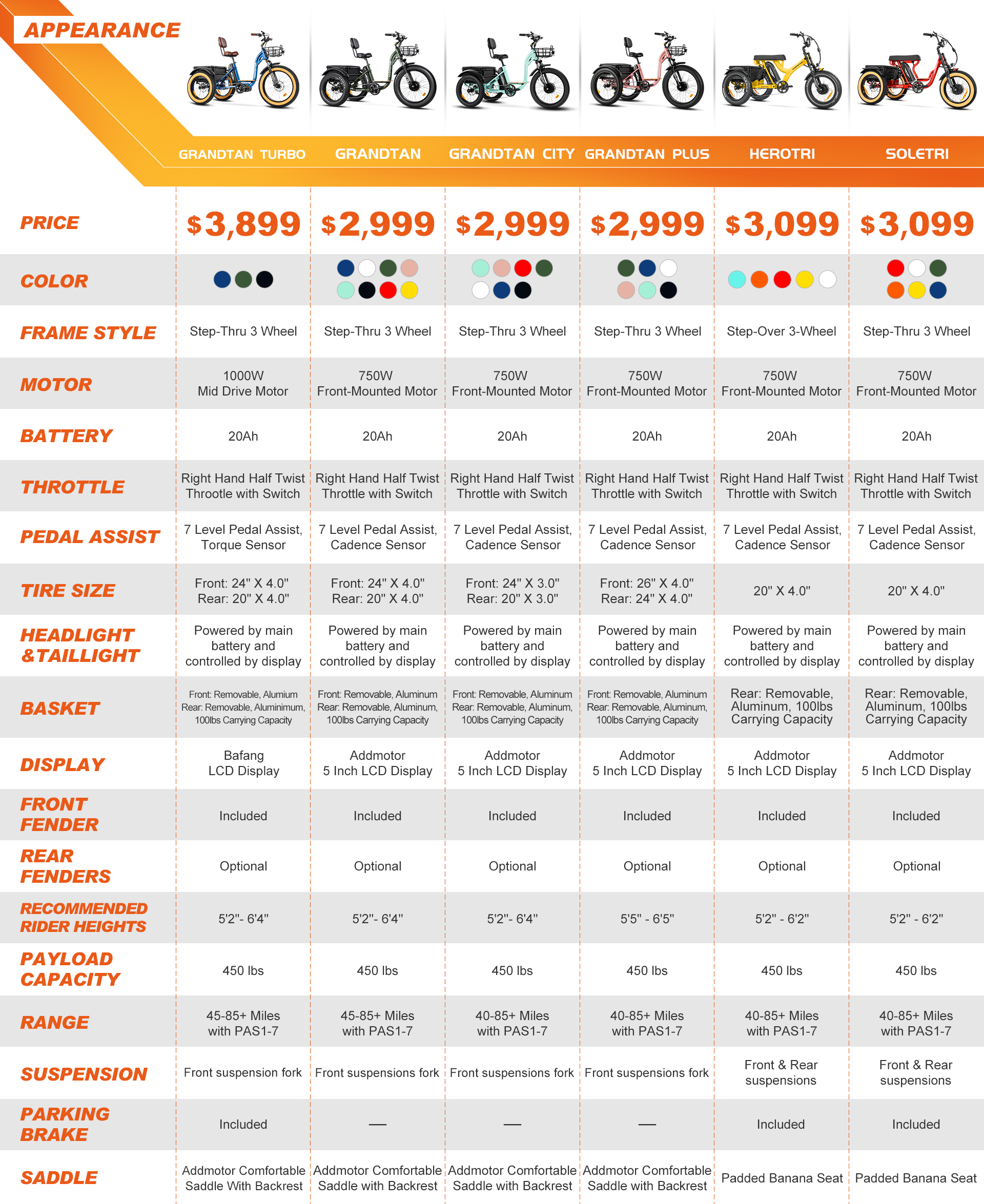 Electric Mountain Bikes Comparison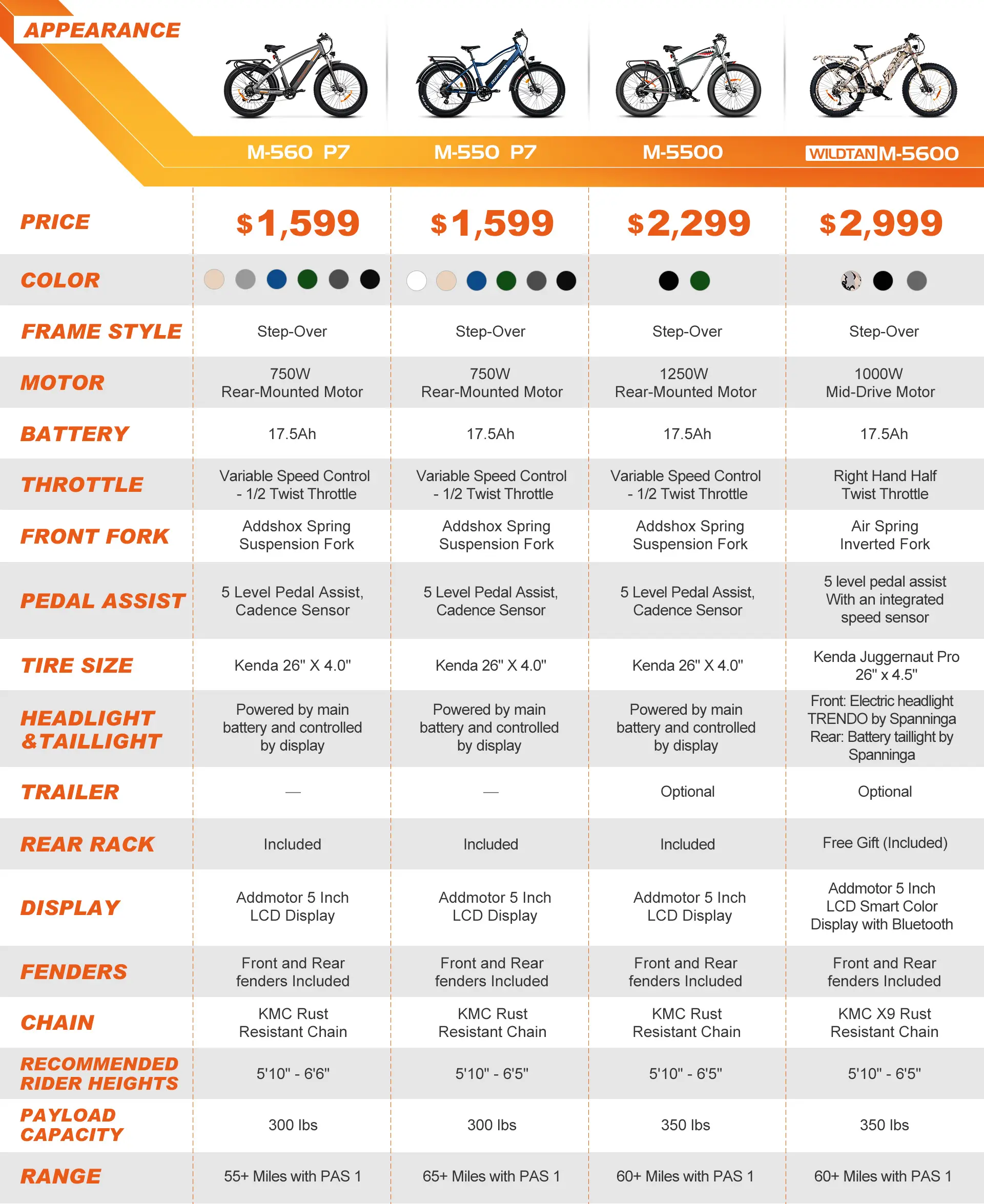 Electric Cruiser Bikes Comparison