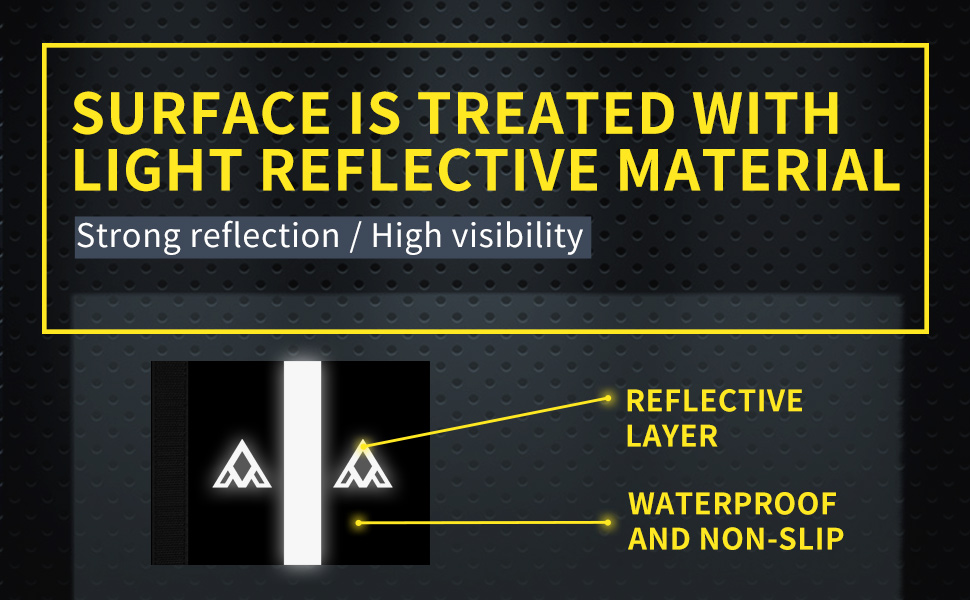 Addmotor Nylon Protective Sticker- Protects your bike from scratches and dings Reflective Stripes Pattern Design

Fast and easy install:
Can be attached to the frame without any tools, simply warp the protective guard onto the frame and stick it with velcro tape.

Specifications:
●Frame Protective Guard Dimension-28.6cm x 51.5cm, fits all general or electric bikes with the same size of frames.
●Swordfish battery Protective Guard Dimension-38.7cmx44.5cm, fits all electric bikes with Swordfish Shape Battery.
●26" Front Fork Protective Guard Dimension-18cm x 15cm
●20" Front Fork Protective Guard Dimension-11cm x 15cm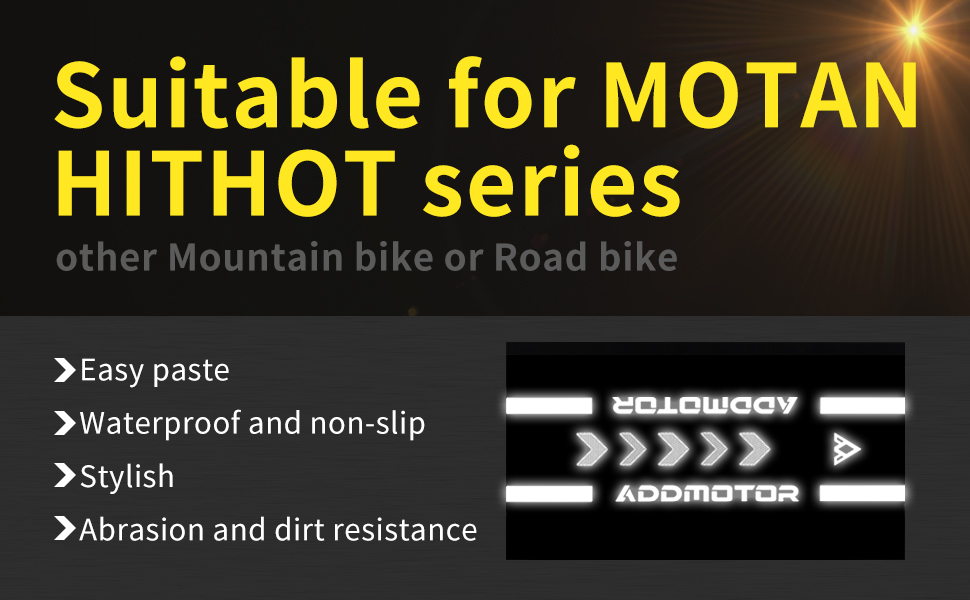 Package Included:
2x Front fork Protective Cover for 20'';
2x Front fork Protective Cover for 26'';
1x ARC Mainframe Protective Cover;
1x Swordfish Battery Downtube Protective Cover;