Description

Shipping Methods

Payment Methods

Additional Information
Feature:
1. Waterproof Material: waterproof cloth and waterproofing zipper prevent rain comprehensively, Addmotor multi-function bag can provide better waterproof performance, protect your valuables from water, mud, and dust, easy to clean and durable.
2. Large Capacity Bike Bag: Internal large-capacity storage space can store various tools and personal items needed for riding, fixed items, to prevent the collision of objects caused by damage. You can put some things you have to carry in the bag to ease the burden of riding, like wallet, cell phone, keys, headlights, taillights, car locks, towels, maintenance tools, snacks, etc, especially for the big stuff.
3. Reflective Strips: belong to the sides of the saddlebag with reflective design, which is helpful for improving night visibility and increasing safety.
4. Convenient And Safe - We put a big zippered opening mouth in this bike seat saddlebag, to ensure easy access. The zipper closure is extra durable to ensure long-lasting use.
5. Easy to Install: It is installed with Velcro and buckle, easy to install and disassemble without tools. Bicycle saddle bag suitable for a variety of bicycles, outdoor bicycles, mountain bikes, road bicycles, etc.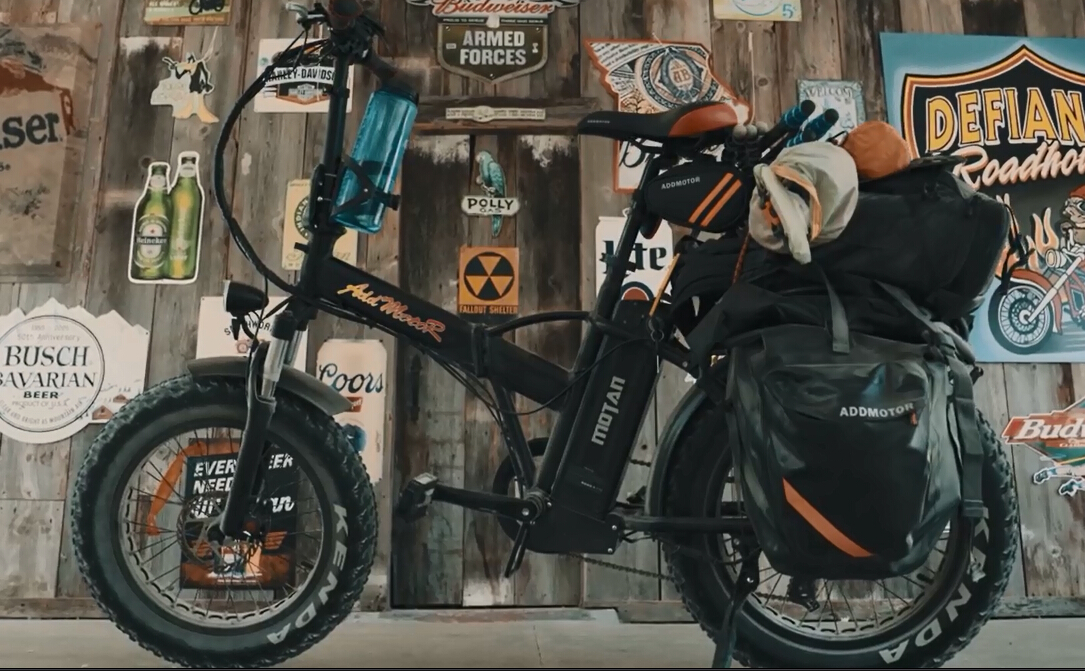 Specification:
Material: High-Quality Waterproof Cloth
Color: Black
Size: 48×33×22CM

Package Included:
1 X Bicycle Rear Rack Bag
We have a strong tie with the well-fame logistics like FedEx, DHL, UPS, EMS which ensure you to have fast and professional service. We use a high-quality packing box to protect your products well during the delivery.
Paying with Paypal
We accept Paypal payment. Fast, easy and secure payments worldwide – with PayPal! Paypal is a leading online payment provider that offers fast, easy and secure payment solutions worldwide. Paypal provides a cost-effective online payment solution for every merchant, irrespective of their size or sales volume. PayPal enables virtually anyone with an email address to send and receive money in real-time and without sharing sensitive financial details.

Paying with Paypal Credit

Your reusable credit line gives you 6 months of promotional financing on every purchase of $99 or more. 【Details】That means every time you use your PayPal Credit account you get the buying power to shop now and the flexibility to pay over time.

Advantages of using Paypal:
1. Founded in December 1998, PayPal is a leading global online payment company.
2. PayPal has 75 million active registered accounts* (193 million total accounts) and is available in 190 markets. * Active accounts are those that have had activity in the past 12 months.
3. PayPal supports payments in 19 currencies including: U.S. Dollars, Canadian Dollars, Australian Dollars, Euros, Pounds Sterling, Japanese Yen, Chinese RMB, Czech Koruna, Danish Krone, Hong Kong Dollar, Hungarian Forint, New Zealand Dollar, Norwegian Krone, Polish Zloty, Singapore Dollar, Swedish Krona, Swiss Franc, Mexican Peso and Israeli Shekel.
4. PayPal has local Web sites in 18 markets including Australia, Austria, Belgium, Canada, China, France, Germany, Hong Kong, Italy, Spain, Ireland, Mexico, the Netherlands, Singapore, Switzerland, Poland, the United States, and the United Kingdom.
Credit and Debit
We currently accept a variety of credit/debit cards including Visa, MasterCard, and American Express payment from most locations worldwide. It's easy to use a credit/debit card to pay for your Addmotor purchase. Paying by credit card or debit card is safe, easy and convenient.
Warm Tips:
All the payment methods above are responsible for any local handling fees and Intermediary bank handling fees. Therefore, customers should confirm your total payment amounts with your local bank. If we have received your payment, we will send you an e-mail to confirm. So after you pay successfully, don't forget to check your email. And we welcome all your kindly and constructive suggestions about payment methods. Addmotor hopes you can enjoy your shopping experience.
Free shipping excludes Alaska, Hawaii, Puerto Rico.
Handling Time: Within 3 business days of receiving cleared payment.